I grew up with parents who took us into Idaho's backcountry regularly. Thus, my love for being in the great outdoors has always been a top priority when warm weather hits.
If you didn't grow up with those kinds of experiences, taking your family on a backpacking or long hiking trip may sound a bit overwhelming. Well, I'm here to tell you that it doesn't have to be. You just have to know what to pack, have patience, and know where to go. Trust me, there is no better feeling than waking up in a tent on top of a mountain and taking in an early morning sunrise.
Here's a checklist of what to pack, tips for traveling with your kids, and five first-time family backpacking destinations.
What to Pack
You'll want to keep it light and straightforward for your family's first time – you should wear the following: Synthetic short-sleeve t-shirt, lightweight synthetic shorts, wool hiking socks, sunglasses, sun hat, hiking shoes or boots.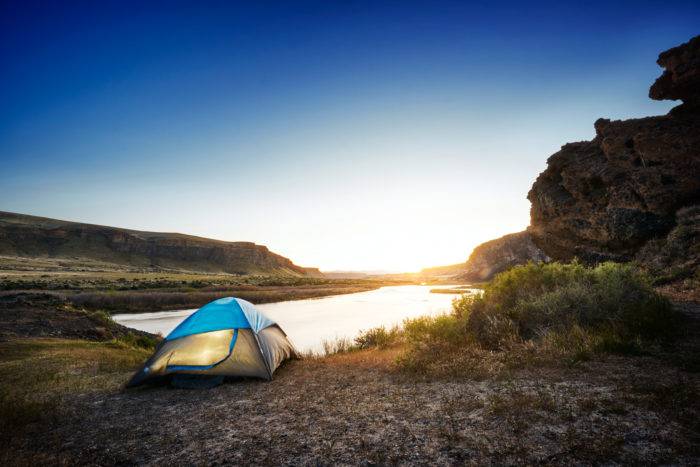 For your backpack, planning simply and safely is key. Consider bringing the following items: Midweight synthetic or fleece long-sleeve, waterproof jacket, extra pair of socks, lightweight gloves, sunscreen (SPF 15+), map, compass or GPS, headlamp, extra food, water bottles and water treatment (drops, tablets, or filter), first-aid kit, fire starting kit, toiletries, and a personal locator beacon.